Hotel – Motel – Resort – BNB
Hospitality BedBug Services – 1 Treatment Guaranteed
THERE IS NO PESTICIDE AVAILABLE THAT CAN KILL BED BUG EGGS!
Don't waste time and money on multiple attempts with pesticide treatments. Thermal Remediation® kills all bedbugs & their eggs, the first time. We use the most advanced technology to eliminate bed bugs.
Designed specifically for the hospitality industry. Call us today! 1-888-721-8066
It works! Kills all bed bugs & their eggs with only one treatment.
Our Exclusive Hospitality Bed Bug Elimination Program is:
♦ FAST – Rooms can be rented the same day, only hours of down time!
♦ PROTECTS ROOM CONTENTS – Treatment will not damage contents in the room. Electronics, bedding & all furnishings safely treated.
♦ 100% EFFECTIVE – Completely eliminates the entire population of all bed bugs & their eggs guaranteed!
♦ CONVENIENT – Treatment is isolated to the room being treated, so it will not affect other guests.
♦ SAFE – Non-chemical, No toxic fumes, no chemical residue.
We have a state-of-the-art, green way, to treat bed bug infestations with industrial electric heaters.
Bed bugs have a threshold to heat above 45 Celsius (113 Fahrenheit). What we can do, in as little as one treatment, is elevate the temperatures of the effected structure up to 57 Celsius (135 Fahrenheit) for 4-6 hours, which will kill all stages of bed bugs & eggs as well as dust mites.
Bed bugs are attracted to body heat. In a similar fashion, it is our experience that bed bugs emerge from hiding and are attracted to the heat from the heaters rather than seeking routes to escape. The heating happens quickly so that the bugs have no time to escape, and the temperature is maintained until every one of them is dead.
Thermal Remediation Experts use industrial electric heaters, so there are no open flames. The process uses no chemicals, so there are no fumes or residue to worry about afterward. Thermal Remediation® is lethal without ANY pesticides. We can achieve lethal levels inside mattresses, pillows, wall voids, books and all contents within a given habitation.
The Thermal Remediation solution is the quickest, safest, cleanest, most cost-effective and the most efficient way to kill bed bugs. This process can actually save you thousands of dollars because you won't have to discard infected items or go through repeated treatments.
Bed bugs can be very difficult to control, even for trained professionals.  Insecticides alone can rarely eliminate a bed bug infestation. Methods such as pesticides and other spot treatments are often counter-productive, as they motivate bed bugs to spread and expand the infestation. Pesticides applied around baseboards and bed frames create a barrier between the bed bugs and the host. Consequently, bed bugs advance deeper into walls and spread throughout the structure in search of new blood sources. Once the infestation expands it becomes much more difficult to combat.
Bed bugs have been known to crawl up to 30 feet at night to feed on people. Therefore, it is rare that a bed bug infestation is limited to only one bedroom. When one room is not filled, they can crawl to another room to feed or stay in hiding. Inspecting rooms that have had no occupants for a number of days is not very useful. Bed bugs will have had no reason to come out of hiding and leave their tell-tale signs. When a new infestation is suspected, it is important that surrounding rooms on all four sides are also inspected for signs of bed bugs. Bed bugs will go from room to room easily.
The use of traditional pesticides could never accomplish a complete eradication of bed bugs that heat can, or the multiple benefits achieved by elevated temperatures, including the reduction or elimination of harmful bacteria, dust mites and eliminating the egg stage of the bed bug.
Heat treatment is the perfect application for heavy infestations, sensitive areas, and anyone wishing to keep pesticides out of their facility.
The biggest advantage of heat is that it finds the bed bugs and their eggs wherever they are hiding. It penetrates layers of fabric, upholstered furniture, boxes of household goods and even mattresses and bedding, it permeates every square inch of an infested room to ensure that it is clean and clear of bed bugs. The heat finds them and "cooks" them all at once.
Thermal Remediation® isn't ordinary, "our process is extraordinarily effective".
Don't Let Bed Bugs Ruin Your Reputation. Thermal Remediation® offers exceptional protection against bed bugs and minimizes the likelihood of successful legal action because it shows that you are using the greenest, safest product available and are very pro-active in your facilities fight against bed bugs.
Our operation is built on being discreet. Our vehicles have discreet signage. We know it is important to you. Nobody will know why we are there. Because every business and every structure is different, Our certified Thermal Remediation® staff will be glad to visit your facility to inspect and design a treatment plan that fits the specific needs of your facility.
Please feel free to call or e-mail us should you have any questions about our bed bug THERMAL REMEDIATION® services.
Call: 250-730-1854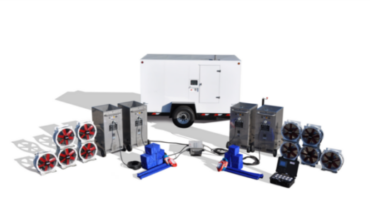 This is the only proven method to eliminate bed bugs & eggs with only one treatment. There is no pesticide available that can kill bed bug...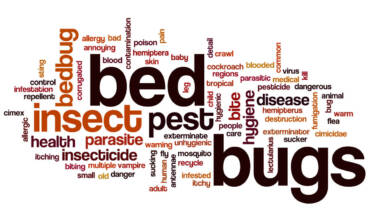 Compare the different Bed Bug Treatments that are currently available. View bed bug heat treatments and other ways they are trying to eliminate...