Heat Treatment For Bed Bugs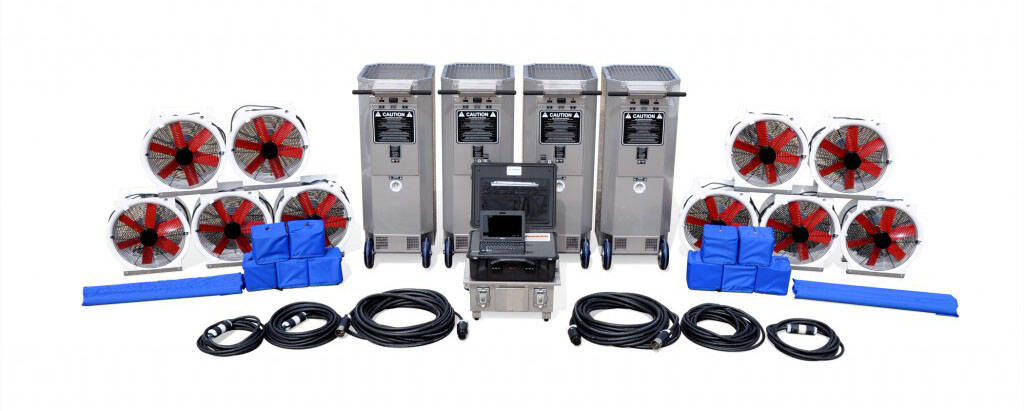 Why heat treatment is better than traditional pesticide applications:
One treatment is all it takes to kill all phases of bed bugs, egg to nymph to adult. Pesticide applications require multiple visits.
Thermal Remediation® is a green, environmentally friendly treatment, as no pesticides are applied. Traditional treatments require pesticides applied to mattresses, box springs, bed frames, and all other cracks and crevices in bedrooms and infested areas.
There is limited preparation required, as heat will penetrate clothing, bedding, and furniture. Pesticide treatments require extensive prep and laundering. Moreover, chemicals will not penetrate all areas that heat will.
The Thermal Remediation treated areas may be re-occupied immediately. Pesticide applications usually require 24-48 hours to dry and off-gas!
After the heat treatment is finished, the bed bugs are dead! This is not the case with a pesticide application. There is no pesticide available that can kill bed bug eggs, which is the reason for several applications and increased pesticide resistance.
Heat treatment is the perfect application for heavy infestations, sensitive areas, and anyone wishing to keep pesticides out of their home or facility. Our certified Thermal Remediation® staff will be glad to visit your place to inspect and design a treatment plan.
The use of traditional pesticides could never accomplish a complete eradication of bed bugs that heat can, or the multiple benefits achieved by elevated temperatures, including the reduction or elimination of harmful bacteria, and eliminating the egg stage of the bed bug.
Thermal Remediation Experts Inc. – B.C.'s Bed Bug Expert

Phone: 250-730-1854