WE DON'T USE DANGEROUS CHEMICALS OR POISONOUS COMPOUNDS OUR BED BUG TREATMENTS ARE 100% ECO-FRIENDLY AND ARE COMPLETELY SAFE FOR YOUR HOME OR BUSINESS. NO HARMFUL RESIDUE IS LEFT BEHIND IN YOUR CARPET, DRAPERY, OR CLOTHING.
We offer a safe, affordable and effective ecologically friendly pest control that does not require the use of dangerous chemicals or poisonous compounds. Our bed bug identification and removal services are 100% natural and will leave no residual poisons in carpets, clothing, shoes and draperies, making them safe for children, pets and the environment.
We safely remove bed bugs from your home using Thermal Remediation / Heat Treatment. We effectively remove all stages of bed bugs including their eggs. This treatment option is cost effective, environmentally friendly, and highly successful!
The Harmful Effects of Pesticides
Using pesticides as a solution for your bed bug problem can be extremely harmful, even more so than the pests themselves! Pesticides create highly dangerous environments for you, your children, and your pets. Toxins emitted from pesticides spread rapidly through enclosed spaces, and can remain in your home for months.
Pesticides release harsh toxins into the environment that are not only harmful to the bed bugs, but can also impact your own health. While bed bugs don't carry and transmit disease, the pesticides used to kill them most definitely do.
Research shows that there have been a huge number of serious illnesses, and even death, caused by the use of insecticides to kill bed bugs. Outside of the serious illnesses, side effects from bed bug pesticides include light-headedness, nausea, and breathing problems. These cases often come down to excessive use of the chemicals, and insufficiency in washing bedding and other furniture or surfaces. When surfaces and furniture have been exposed to pesticides, they need to be painstakingly washed on a regular basis to lessen the risk of becoming sick. Excessive overuse is inevitable as the chemicals fail to effectively eliminate the issue in one go, and the thorough and strenuous cleaning that is required to decontaminate your living quarters after use is near impossible. These days, pesticides are simply obsolete for killing bed bugs. There is no need to put you and your family at risk of danger. Thermal remediation Experts Inc. BC's Bed Bug Expert offers safe, eco-friendly bed bug treatment methods to eradicate your problem.
Not only are pesticides harmful to your environment, but they're also becoming increasingly ineffective in solving the issue. Pesticides are not capable of killing bed bug eggs, meaning you can never fully get rid of the problem. On top of this, bugs are able to build immunity to the chemicals.
Thermal remediation Experts Inc. eco-friendly bed bug treatment guarantees to eliminate ALL bed bugs, larvae and eggs in just one visit. No exterminator using chemical pesticides is able to make this promise.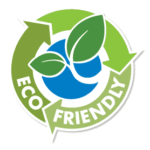 Call: 250-730-1854