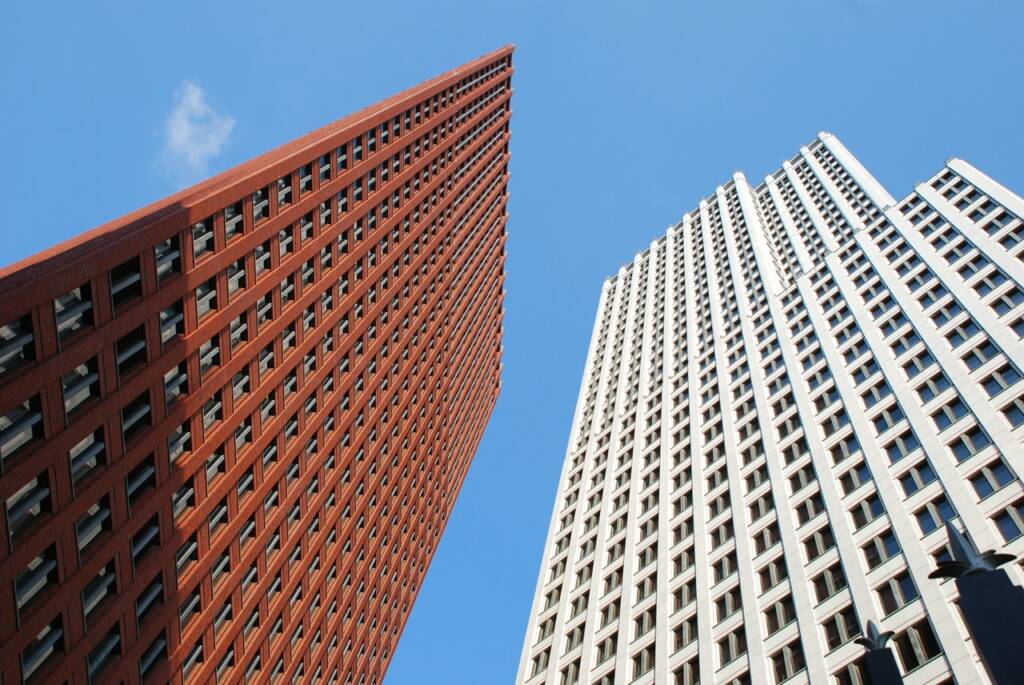 Every year bed bug infestations rise continuously.
We are very confident we can solve your bed bug issues. We give a 1 – 2 year guarantee with our full building Thermal Remediation.
Multi Unit Properties:
At BC Bed Bug Experts, our multi unit bed bug heat treatment service was designed to help property owners and managers protect themselves and their buildings from the ever-increasing problem of bed bug infestations throughout Vancouver Island. Bed bug heat treatments are an economical solution for getting rid of bed bugs as there is little downtime and heat allows us to treat an entire structure, or spot treat high-infestation zones while other sections of the structure remain operational.
We have a superior program to eliminate bed bug infestations immediately & prevent future infestations.
Multi unit structures are more than likely to have bed bugs spread though them more easily than a single family home. The reason is the closeness of the units and the number of people in the complex. Bed bugs can travel from unit to unit by various openings in the wall and under the common wall between units. One area of particular concern is the Hot Water heating pipe that goes from room to room. This is a large opening the bug can crawl through from unit to unit or room to room. 
If you do nothing the problem could escalate to the city level where you will be forced to do something about your problem. Never mind that the tenants introduced the bedbugs themselves! This could cost you massive cash outlays that you may never recover from future rent increases, bring very unwanted press portraying you as the "bad guy" and imply you have a dirty building even if its spotless.
Bed bugs can be very difficult to control, even for trained professionals.  Insecticides alone can rarely eliminate a bed bug infestation. Methods such as pesticides and other spot treatments are often counter-productive, as they motivate bed bugs to spread and expand the infestation. Pesticides applied around baseboards and bed frames create a barrier between the bed bugs and the host. Consequently, bed bugs advance deeper into walls and spread throughout the structure in search of new blood sources. Once the infestation expands it becomes much more difficult to combat.Bed bugs have been known to crawl up to 30 feet at night to feed on people.
Therefore, it is rare that a bed bug infestation is limited to only one bedroom. When one room is not filled, they can crawl to another room to feed or stay in hiding. Inspecting rooms that have had no occupants for a number of days is not very useful. Bed bugs will have had no reason to come out of hiding and leave their tell-tale signs. When a new infestation is suspected, it is important that surrounding rooms on all four sides are also inspected for signs of bed bugs.
As a multi family owner or manager do you want your residents dragging out their bed bug infested mattress down the hallways out to the dumpster? How about carrying there infested laundry down to the laundry room and coming in contact with other residents? Worst of all, what if a resident places an infested couch by the dumpster and a different resident takes the couch up to their apartment. With Thermal Remediation, we will treat the whole apartment, room or suite, all the furniture, the clothing & electronics in the affected unit, so tenants no longer need to throw their belongings away.
EMPTY UNITS: Treating an unoccupied property with pesticide is extremely difficult.
Pest control efforts may not be effective in vacated structures as many of the bugs are likely to be inactive without a human host present and will not interact with the chemical treatments
In multi-occupancy settings such as apartments, college dormitories etc., infested rooms that are vacated may promote the dispersal of bed bugs to surrounding units in search of a blood meal.
For these reasons it is not uncommon for suites to be vacated, sprayed repeatedly, inspected and found to be "free" of bed bugs, only to have the occupants experience bed bug bites once they or a new tenant re-occupies the suite.
Multi unit bed bug heat treatment.
THE SOLUTION: As specialists in commercial and residential bed Bug treatment, BC Bed Bug Expert can help you implement a unique, cost effective system that will help you eliminate these unwanted pests with only one treatment. BC Bed Bug Expert is dedicated to providing effective multi-unit bed bug elimination. Furthermore, BC Bed Bug Expert works solely on bed bugs. This allows us to concentrate all of our efforts on providing you with the best possible multi-unit bed bug elimination solutions. Bed bugs are attracted to body heat. In a similar fashion, it is our experience that bed bugs emerge from hiding and are attracted to the heat from our heaters rather than seeking routes to escape. Heat penetrates, this non-chemical, non-toxic approach penetrates wall cavities, mattresses and cracks and crevices, to kill bed bugs in even the hardest to reach hiding spots.
The use of traditional pesticides could never accomplish a complete eradication of bed bugs that heat can, or the multiple benefits achieved by elevated temperatures, including the reduction or elimination of harmful bacteria, dust mites and eliminating the egg stage of the bed bug.
After our heat treatment is finished, all bed bugs & their eggs are dead! Guaranteed!
Our full building Thermal Remediation comes with a 1 – 2 year guarantee! During this time you don't have to deal with bed bug issues at all. Your tenants have our number and call us directly if they discover bed bugs.
This service is available across Canada.
---
Professional, discrete service is a must when treating a bug problem. At BC BED BUG EXPERTS we use state of the art equipment with professional, inconspicuous company graphics. Your other residents, tenants or guests will not know why we are there and when we leave the problem will be solved for good. For more information on how we can help your multi-unit property be bed bug free, please contact us.
Thermal Remediation Experts Inc.
The Bed Bug Elimination Experts

Call: 250-730-1854